My wife Marisol and I have been married for 34 years and have raised four children who are now young adults (3 girls and a boy). In 2023, each of our daughters welcomed a new addition to their families, making us grandparents for the first time—three times this year.
I consider myself blessed to have earned a Master of Divinity from Azusa Pacific University and am privileged to serve as the director of Victory Outreach Bible College. I met my wife in 1982 in San Francisco, California, and married in 1989; we now reside in Southern California.
Beyond my professional pursuits, I've dedicated the last seven years to caring for Marisol, who bravely faces Alzheimer's. This journey has strengthened our bond and fueled my resolve to share the relationship lessons we've learned with others and those who are caregivers for their spouses.
I've poured my heart into writing four engaging books that offer practical advice for building stronger marriages and embracing a happier, more fulfilling life. From the Courageous Prayer Journal to the comprehensive guide of Courageous Caregiver, these books reflect my commitment to helping couples thrive through Christ.
Stay tuned for two more books in 2024, each designed to elevate your relationship to new heights of happiness and fulfillment.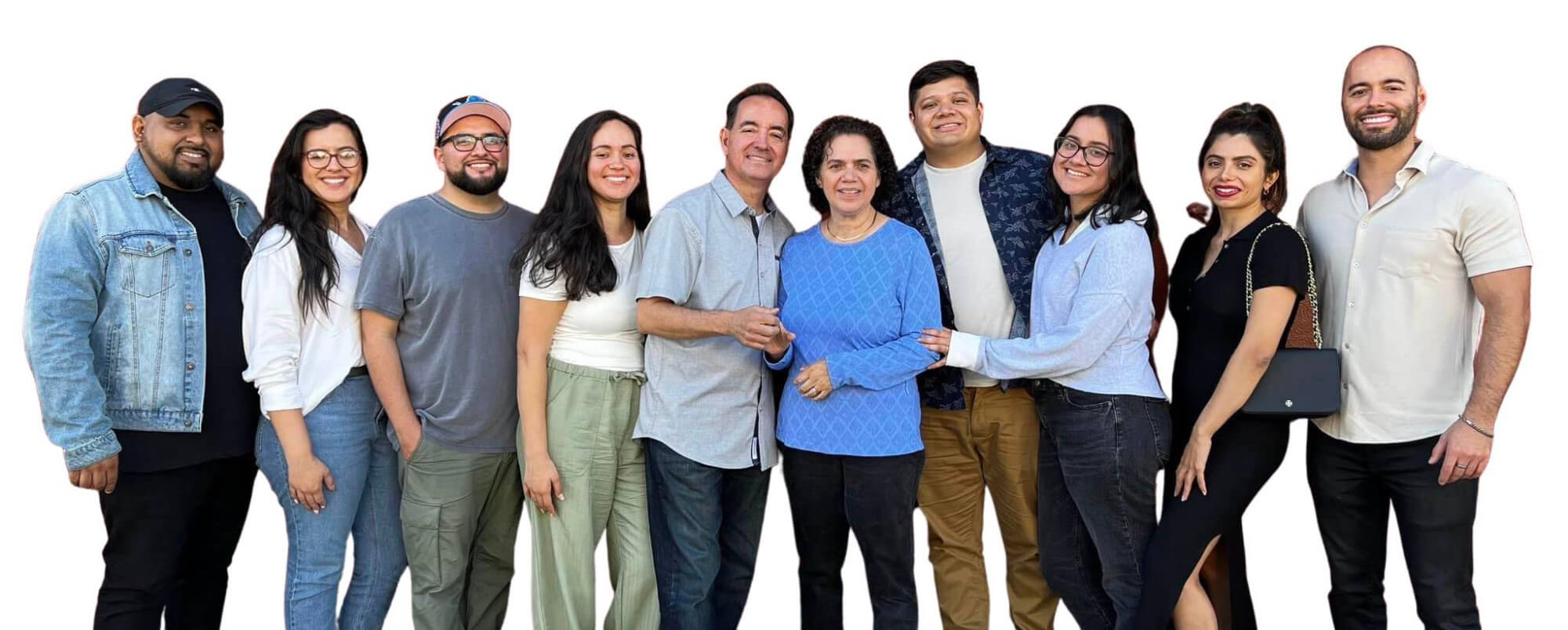 My family from left to right:
Israel and Nicole, Ruben & Natalie, Nick & Marisol, Gabriel & Naomi, Emily & Nicolas